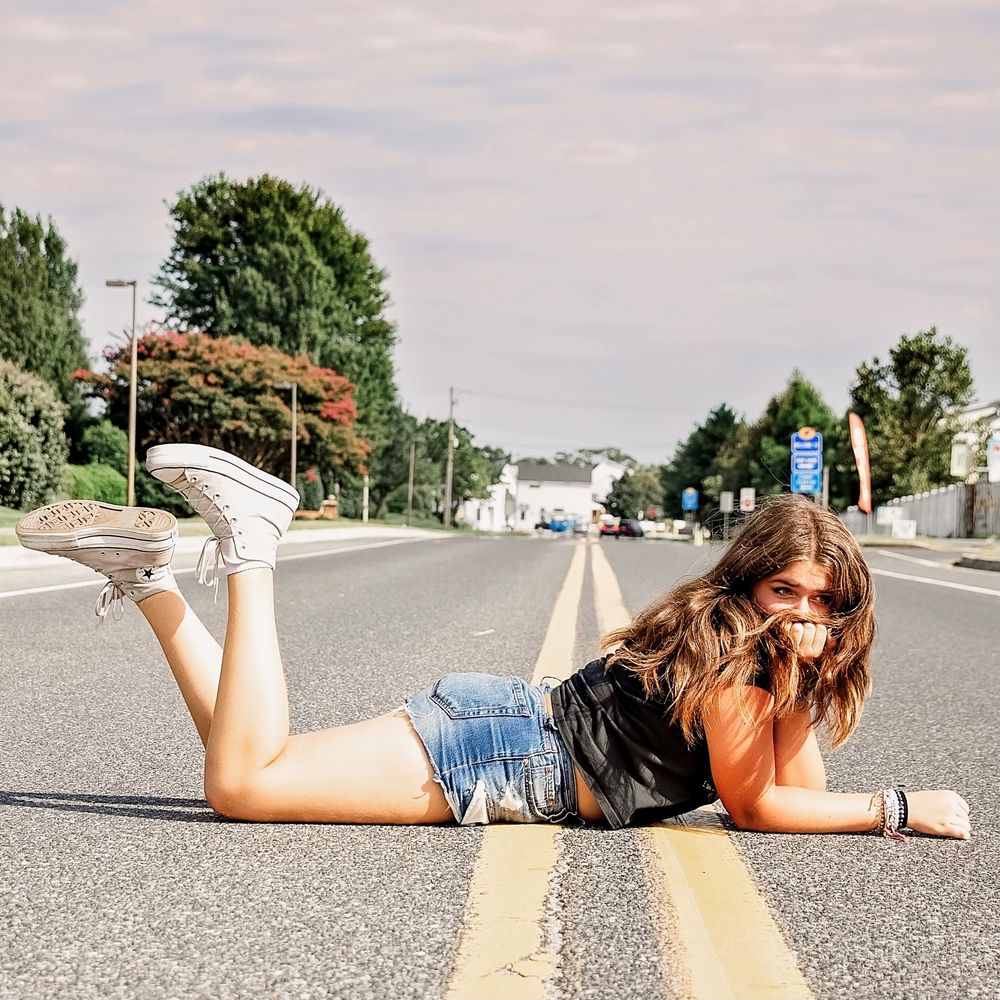 Anna
Lead Vocals
Anna was born singing. From the time she was very little she has sung constantly. At the age of 5, she started studying piano and stills plays today. In 5th grade she joined the school band as a percussionist. She is currently in school band (percussion), Jazz band, and has made both the All-County and All-State band. She plans to join the marching band this Fall as a 9th grader at Cape. Anna loves being in the Teenage Satellites and playing at all the local venues.
Favorite Band: Deftones
Musical Influences: Hayley Williams, Janis Joplin
Favorite Beach Food: Thrasher's French Fries
Favorite Cover You Play: The Trooper - Iron Maiden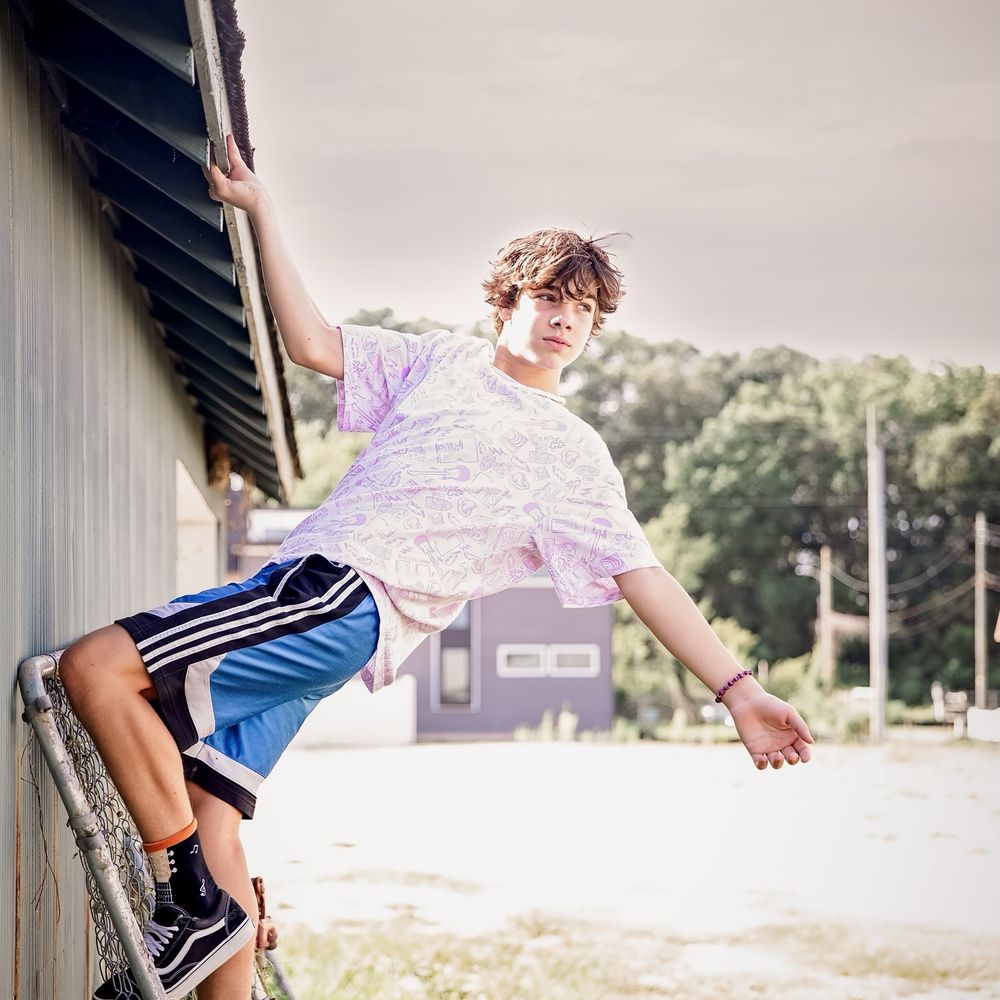 Brayden
Bass, Vocals
While he plays the bass for the Satellites, Brayden also plays multiple instruments. He began playing the keyboards at age 7, and picked up his first guitar shortly after. He began playing the bass at age 9, and started drumming the next year. When not jamming, Brayden runs track and swims competitively. He's a big Blink-182 fan and likes to skim and skate. His favorite color is pink.
Favorite Band: Blink-182
Musical Influences: Mark Hoppus
Favorite Beach Food: Gus & Gus Hotdogs
Favorite Cover You Play: Anthem - Good Charlotte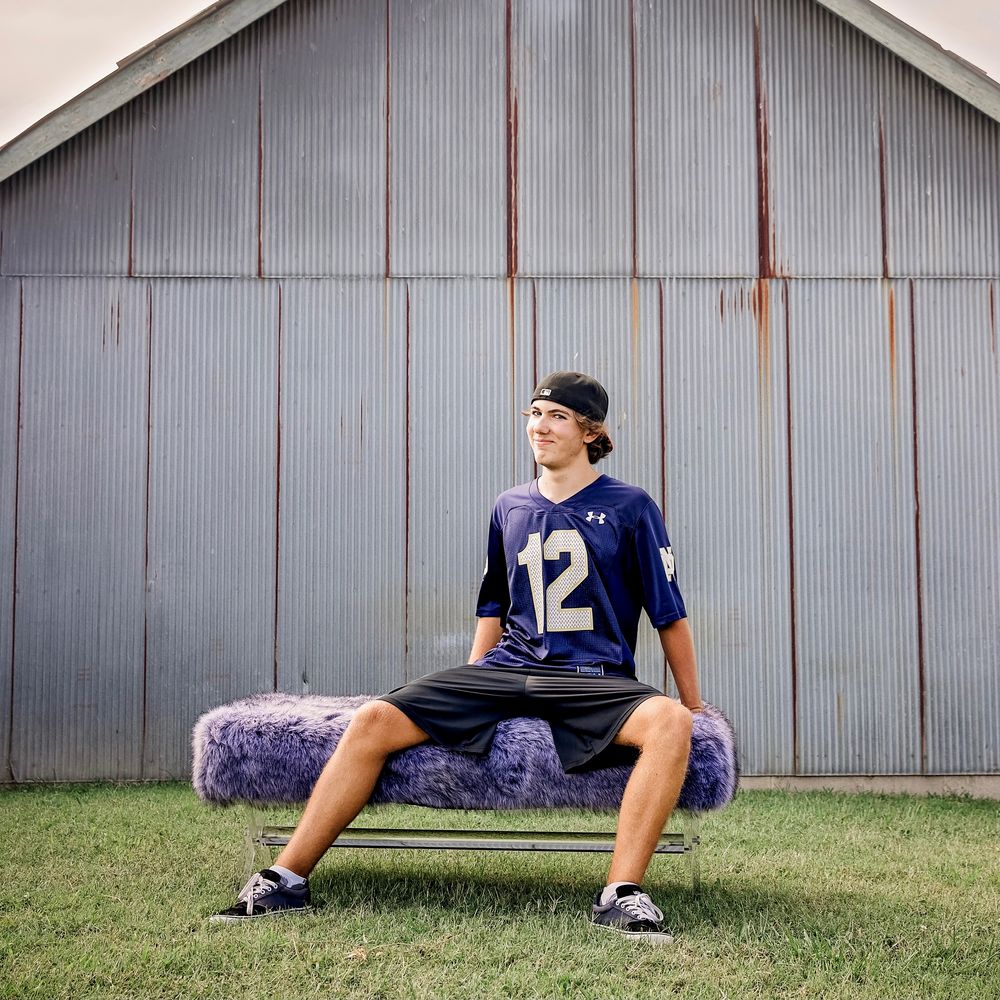 Jamie
Guitar, vocals
Jamie began playing keyboards in 3rd grade. He started playing guitar in 2020, but when the pandemic closed everything down after only a few lessons, he began practicing on his own and is pretty much a self-taught guitarist. Jamie enjoys all kinds of music and would do great in a music trivia contest. He enjoys going to concerts, and a fun fact is that he got pulled up on stage when he went to the "Less Than Jake" show in Philly in 2022. Jamie has been running since he was 7 years old, and has run multiple 5k's. Jamie earned a varsity letter in track at Cape this year as a freshman, swims competitively, skates, and likes to write and record his original music.
Favorite Band: Blink-182
Musical Influences: Tom DeLonge, Billie Joe Armstrong, James Hetfield
Favorite Beach Food: Thrasher's French Fries
Favorite Cover You Play: The Trooper - Iron Maiden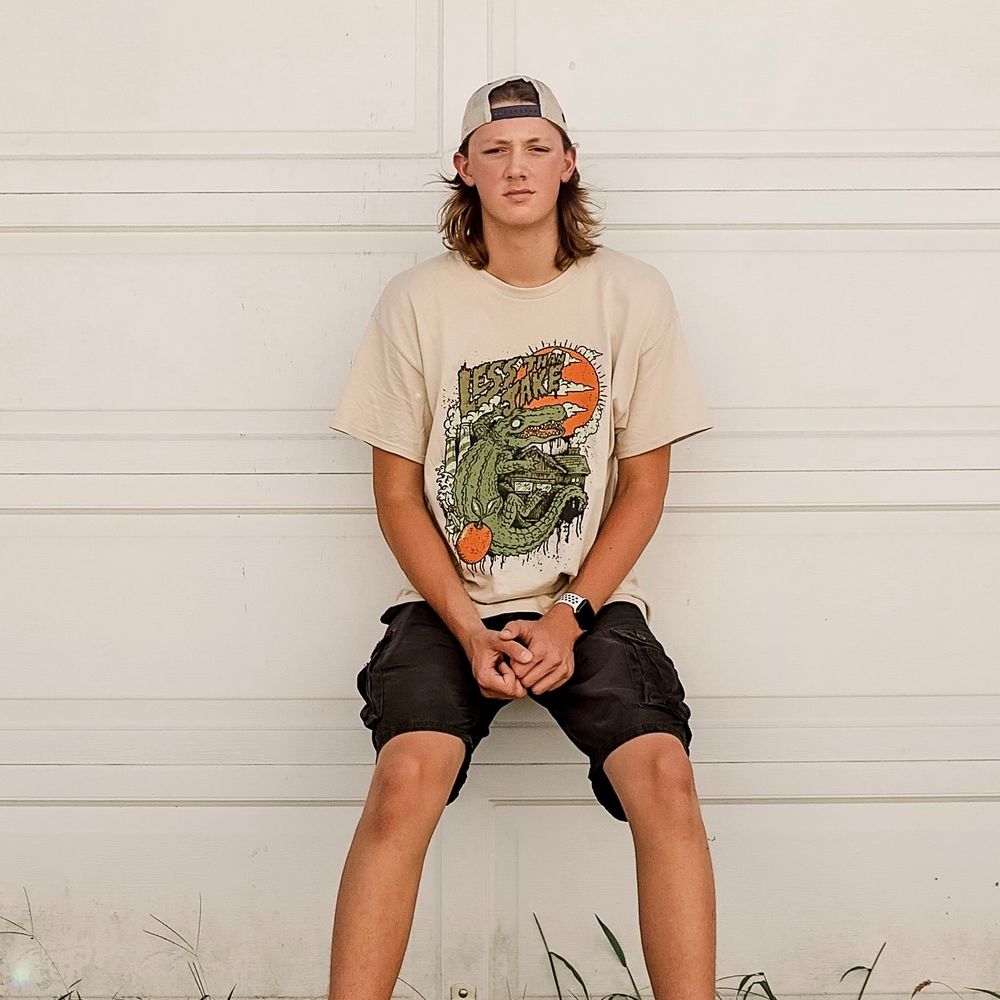 Jase
Drums, Vocals
Jase comes from a family of singers/musicians/performers. He began drum lessons at the age of 6, and thereafter was intrigued to do more, learning how to play low brass instruments, bass and guitar. His early training was in jazz and classical music and he has participated in County and All-State bands. He currently participates in the Cape HS wind ensemble, jazz band, and marching band. He truly enjoys all genres of music. Jase is a member of the National Honor Society and the Cape track team, and he aspires to study Computer Science or Music Production/Music Business in college. Fun fact: he is a distant relative to Elvis Presley!
Favorite Band: Slayer
Musical Influences: Jay Weinberg, Travis Barker, Paul Mazurkiewicz
Favorite Beach Food: Funnel Cakes
Favorite Cover You Play: Green Machine - Kyuss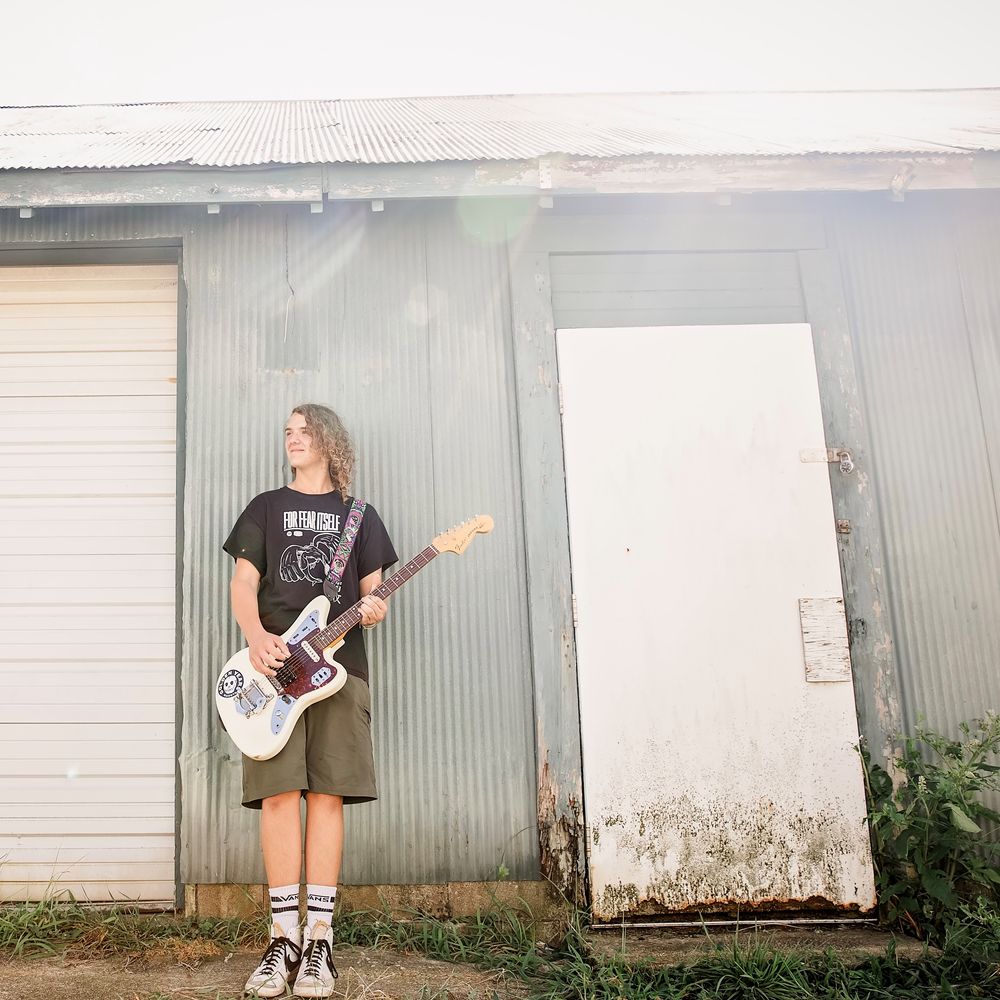 Jasper
Lead Guitar
Jasper eats, sleeps, and breathes guitar. He started playing at age 2 and was initially taught by his father. He is also a self-taught drummer, which he began playing when he was 7. Jasper enjoys building electric guitars and modifying amps. You may catch Jasper skateboarding around town or BMX biking. He is homeschooled and plans on going to college to study music and music engineering.
Favorite Band: Darkest Hour
Musical Influences: Dimebag Darrell, Mike Schleibaum, Stephan Carpenter, and Mike Morgan
Favorite Beach Food: Nicola Pizza
Favorite Cover You Play: Green Machine - Kyuss